IMPORTANT: What You Need To Do If You're Impacted By This Hurricane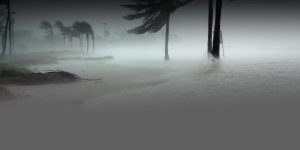 With the potential severe weather impacting the the northeastern areas in the US, I wanted to share some last minute preparation and safety tips to protect you and your family properly:
Before you are evacuated, take photos of your home (cell phone is fine), inside and out. Open drawers and take an image of the room with the drawers open.  In the event of a loss you are asked to provide a list of the items that were lost, destroyed, or damaged and you will be very grateful to have a visual to remind you at this very stressful time.
If you are not evacuated, take shelter in a designated storm shelter or and interior room for high winds.  Stay away from windows.
Listen for emergency information and alerts or check online if possible. Hopefully you have a battery operated radio or charger in the event of a power outage.
Only use generators outdoors and away from windows. The return gases are poisonous and you don't want them in your home or to breathe them in.
Do NOT walk, swim or drive through flood waters.  No matter how low the water appears, you have no idea what is under the water.  The road could wash out  or the current become stronger at any moment.
If you are not in immediate danger now is the time to practice your emergency evacuation plan with your family.  Become familiar with your evacuation zones and shelter locations.
Gather supplies needed for at least 3 days for your specific needs including medication.  Please don't forget the needs of pets.
Sign up for your community's warning system.  The Emergency Alert System (EAS) and National Oceanic and Atmospheric Administration (NOAA) Weather Radio also provide emergency alerts. You can sign up here:  http://www.fema.gov/ipaws
You can read much more about how to prepare for a hurricane with hour by hour planning on our US Government's website here:  https://www.ready.gov/hurricanes
Please stay safe and contact us if you have any questions or if we can help in any way.