Keep Your Business Safe This Spring! – Guest Blog by Cheyenne Johnson
Keep your business safe this spring!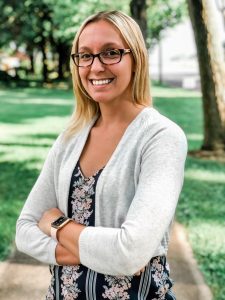 – by Cheyenne Johnson
Spring is time for change.. When it comes to changing seasons, business risks change as well. For this reason, it is important to make sure your insurance is up to date.
What's happening that's increasing your risks?
Business Owners need to monitor activities and changes in risks of their jobs. Most companies face many changes with the season change.
Wet weather:  This can increase the number of slip and fall claims occurring from visitors at the location. This may increase your liability risks.
Spring weather: This can increase property damage claims due to wind, water & hail.
Employing more workers to take care of spring clean up and maintenance, which increases the risk of employee injures, and also could expand the amount of liability.
More customers will be coming through the door, which is more opportunity for risk.
New equipment and vehicles can add changes to your current risk profile.
Take a look at all the changes you will be encountering in your business. Is there anything in your company that has changed?
Do you need more business insurance?
Determining the amount of liability insurance you need is something you should be doing on a quarterly basis, at least. Any time you encounter changes in the way you operate, it is important to examine if:
The new tasks, risks, and equipment have coverage under your existing business insurance.
If the coverage you already have excludes anything you are changing.
If the amount of liability insurance is enough to cover all risks involved.
The good news is, you don't have to make these decisions on your own. Instead, our commercial agents will work with your business to gather information about your risks to ensure you are protected properly.
Download Free Risk Management Alert with steps you can take to minimize property loss due to wind, water and hail.
For more information on our agency and how I can help, click here!
Enter your email to download free report:
Download Free Risk Management Alert